They're learning a lot more than math.
As an educator, you play a vital role in the lives of one of Oklahoma's most complex creatures: young people. Whether in the classroom or on the court, you're likely to be faced with sex questions or concerns at some point in your career.
We've got you. Our partners have assembled all the tools you need to guide them even beyond graduation.
Don't know where to start? Our free Sexual Health Resource Guide is a great resource to get the conversation going with your students.
Quick Resources for Educators
Open, honest conversations
Get the conversation going with these helpful tips and suggestions.
Know Your Resources
If you get questions you have no clue how to answer, no sweat. The internet can be a beautiful place. All kinds of organizations, including our partners, offer resources for almost every issue.
Stick to the Facts
Every child comes with different world views and values. Try to stick to the book and keep personal opinions out of the conversation. Kids will inevitably make the decisions that work best for them when they know the basics.
Give Them Some Room
Sometimes kids and teens don't feel comfortable talking about sex or their bodies. If that's the case, don't force it. Instead, try an "Anonymous Question Box" in your classroom. Students can ask questions without fear, and you'll have time to give thoughtful, accurate answers.
Create a Safe Space
Respect is everything. Your classroom is a second home to all kinds of kids with all kinds of gender identities, ethnicities, religions, and cultures. Use inclusive language, and explore age-appropriate topics that are easy to understand.
Get Inspired With These Helpful Books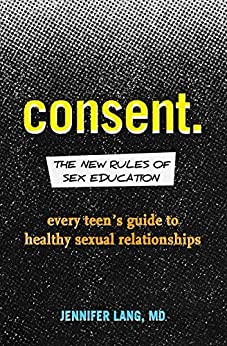 Consent: The New Rules of Sex Education: Every Teen's Guide to Healthy Sexual Relationships
by Jennifer Lang, MD
A contemporary guide to sex education that answers the most pressing questions teens and young adults have about dating, relationships, consent, and sexual safety.
There's a lot to talk about when it comes to sex education—anatomy, communication, safety, and more. In this groundbreaking book, Dr. Jennifer Lang delivers a frank, compassionate, and evidence-based guide to healthy sexual relationships, focusing on the crucial role of consent in sex education.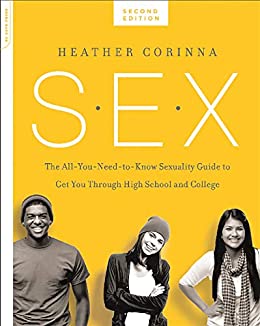 S.E.X., second edition: The All-You-Need-To-Know Sexuality Guide to Get You Through Your Teens and Twenties
by Heather Corinna
The go-to sex ed guide for teens and young adults, tackling everything you want to know about sex, from consent, safe sex, emotional health and more, from the founder of scarleteen.com.

As a teen or emerging adult, dealing with all the changes going on in your life, body, and mind can be mighty overwhelming. When it comes to sex, everyone seems to have strong feelings and opinions about who you should be and what you should (shouldn't) do. How do you decide who to listen to? Heather Corinna and Scarleteen have provided sex education and information to millions of young people, parents, and mentors since 1998; S.E.X. tackles all the big topics.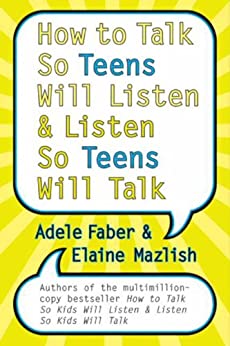 How to Talk So Teens Will Listen and Listen So Teens Will Talk
by Adele Faber & Elaine Mazlish

The renowned #1 New York Times bestselling authors share their advice and expertise with parents and teens in this accessible, indispensable guide to surviving adolescence.
Adele Faber and Elaine Mazlish transformed parenting with their breakthrough, bestselling books Siblings Without Rivalry and How to Talk So Kids Will Listen & Listen So Kids Will Talk. Now, they return with this essential guide that tackles the tough issues teens and parents face today.
Filled with straightforward advice and written in their trademark, down-to-earth style sure to appeal to both parents and teens, this all-new volume offers both innovative, easy-to-implement suggestions and proven techniques to build the foundation for lasting relationships. From curfews and cliques to sex and drugs, it gives parents the tools to help their children safely navigate the often stormy years of adolescence.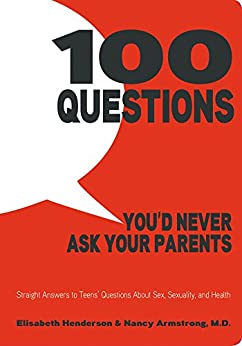 100 Questions You'd Never Ask Your Parents: Straight Answers to Teens' Questions About Sex, Sexuality, and Health
by Elisabeth Henderson
Teens have questions about sex; it's a matter of who they ask and how reliable the answers are. Collected directly from teens and presented in a simple and accessible Q&A format, Elisabeth Henderson and Dr. Nancy Armstrong's 100 QUESTIONS YOU'D NEVER ASK YOUR PARENTS provides information about sex, drug, body, and mood in a way that's honest, nonjudgmental, and responsible.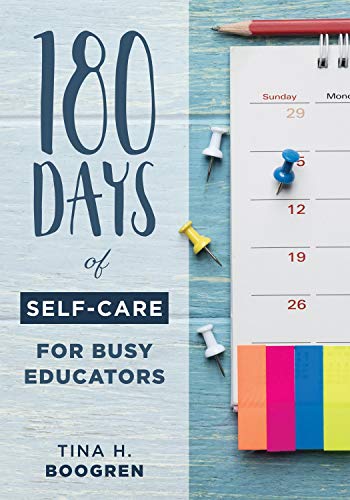 180 Days of Self-Care for Busy Educators: (A 36-Week Plan of Low-Cost Self-Care for Teachers and Educators)
by Tina H. Boogren
Rely on 180 Days of Self-Care for Busy Educators to help you lead a happier, healthier, more fulfilled life inside and outside of the classroom. With author Tina H. Boogren's guidance, you will work your way through thirty-six weeks of daily self-care strategies and techniques, each corresponding with a week of the school year. Weekly themes range from creativity and inspiration to relationships and time management for teachers and administrators.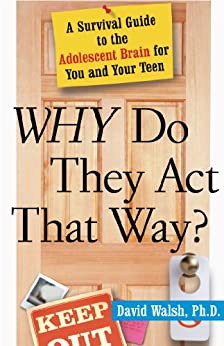 Why Do They Act That Way? - Revised and Updated: A Survival Guide to the Adolescent Brain for You and Your Teen
by David Walsh
Why Do They Act That Way? was the first book to explain the scientific, brain-based reasons behind teens' impulsive behavior, lack of focus, self-consciousness, territoriality, fatigue, and their quickness to anger and take risks—to name just a few common teen problems.
Now, award-winning psychologist Dr. David Walsh has updated this classic with the latest research into the adolescent brain and the new challenges that they face with social media and the 24/7 online world. With practical advice and reassuring guidance, Walsh provides realistic solutions for dealing with every day and major challenges. As a parent, psychologist, coach, and trusted expert, Dr. Walsh offers the best advice to help adolescents thrive and parents survive.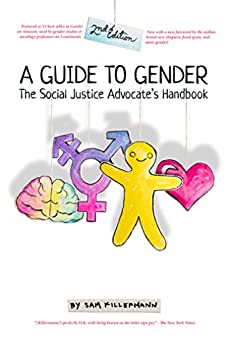 A Guide to Gender (2nd Edition): The Social Justice Advocate's Handbook
by Sam Killermann
Where do we start, when it comes to learning about something that's everywhere, infused into everything, and is often one of the primary lenses through which we see ourselves and others? When it comes to understanding gender, it's best to begin with deep breath, then with section one of this book by social justice advocate Sam Killermann, who uses clear language, helpful examples, and a bit of humor to help the medicine go down.
This book is not overwhelming, it's not overly complicated, and it's not exhausting to read. It is a few hundred pages of gender exploration, social justice how-tos, practical resources, and fun graphics & comics. Sam dissects gender using a comprehensive, non-binary toolkit, with a focus on making this subject accessible and enjoyable. All this to help you understand something that is so commonly misunderstood, but something we all think we get: gender.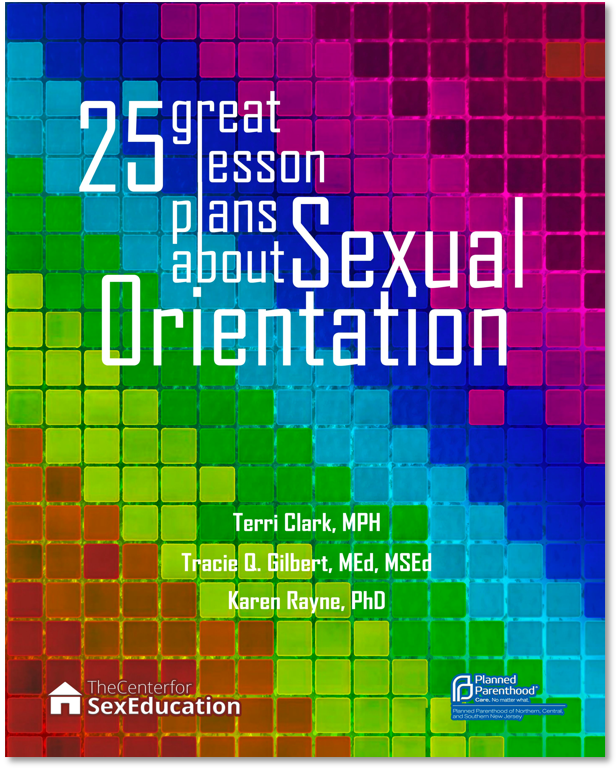 25 Great Lessons about Sexual Orientation
By Terri Clark, MPH, Tracie Q. Gilbert, MSEd, MEd and Karen Rayne, PhD
Included are 25 great lessons are plans which can be easily used and adapted by educators, and cover a broad spectrum of sexual orientations, including asexuality, bisexuality and the evolving fluidity of human sexuality. These lesson plans, prepared within the CSE ethos of providing honest and accurate information to expand knowledge of all identities and sexual orientations and to embrace the variety of sexual identities and orientation.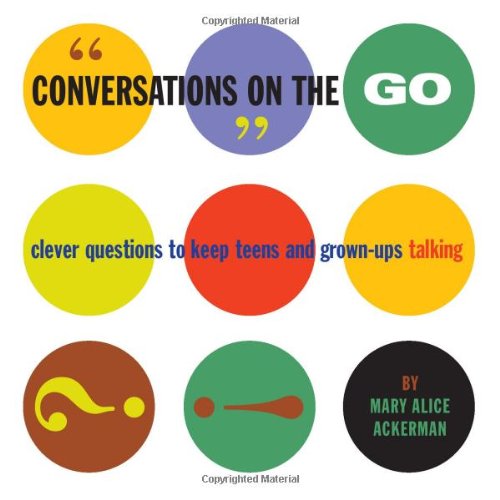 Conversations on the Go: Clever Questions to Keep Teens and Grown-Ups Talking
by Mary Ackerman
 Fun ways to encourage family and other youth-adult conversations, this book is filled with intriguing questions, guaranteed to stretch the imagination and bring out each other's personality and true self.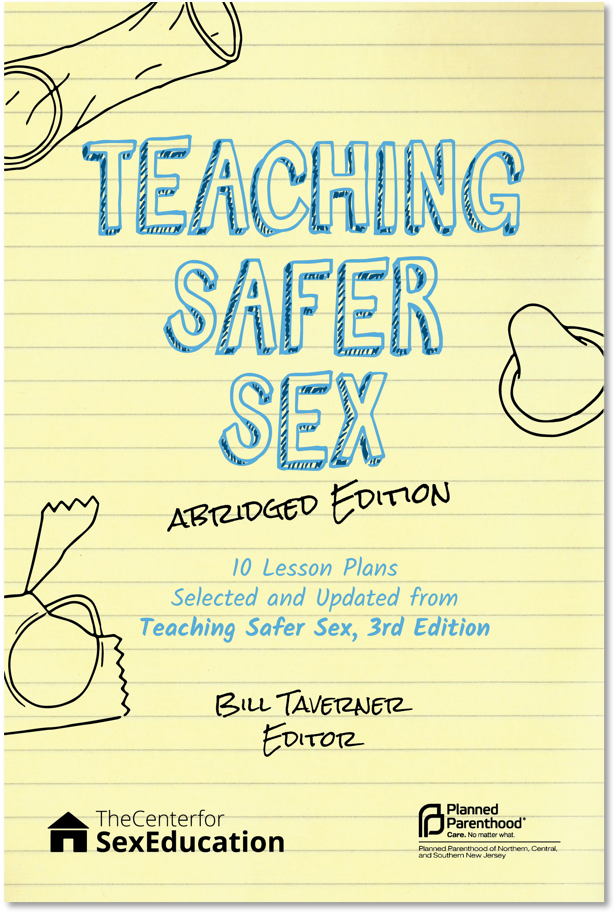 Teaching Safer Sex: Abridged Edition
by Bill Taverner
This book includes 10 carefully selected and updated lesson plans using a variety of pedagogical techniques true/false handouts, paired, small, and large group discussion, kinesthetic activities, role play, games, independent research, and more, as participants explore a spectrum of considerations related to sexual health, and develop the knowledge, attitudes, and skills to make safer decisions.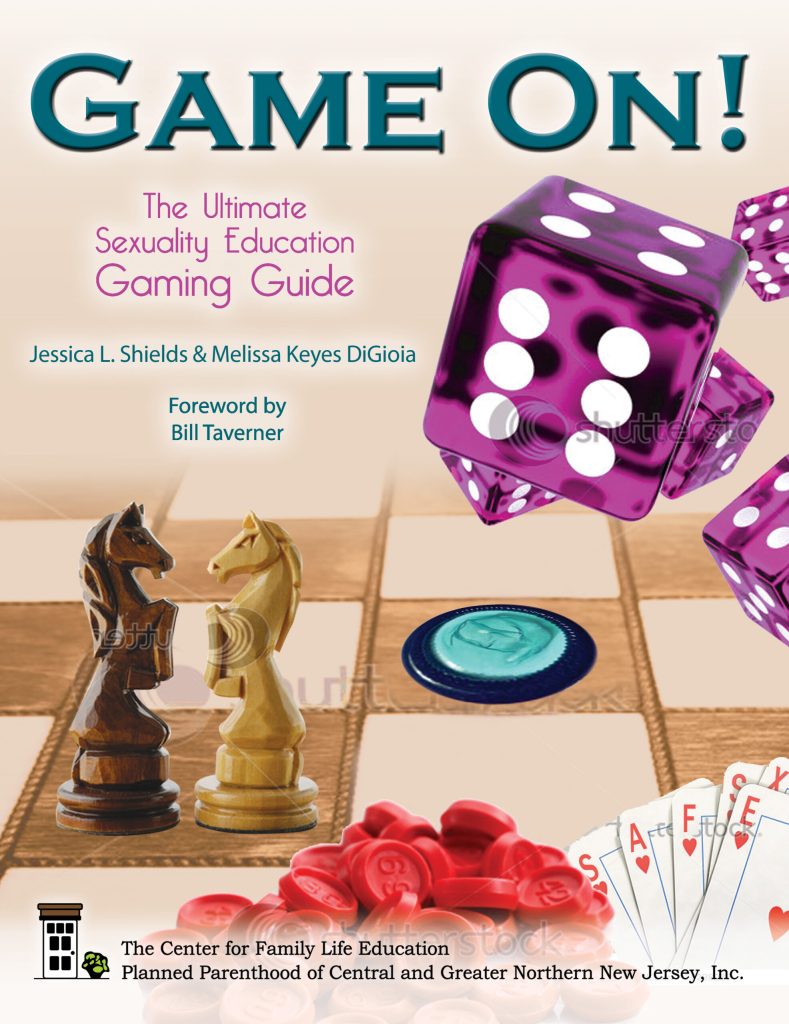 Game On! The Ultimate Sexuality Education Gaming Guide
by Jessica L. Shields & Melissa Keyes DiGioia

Imagine a sexuality education learning environment that allows individuals to review and reinforce knowledge, practice skills, and engage in interpersonal communication all while playing games!
Create a fun, learning-rich environment with GAME ON! The Ultimate Sexuality Education Gaming Guide. This teaching manual takes a holistic approach to sexuality education with game strategies to engage learners in topics such as anatomy, body image, communication, healthy relationships, puberty, contraception, safer sex, sexually transmitted infections, sexual health and more. Complete with simple step-by-step instructions to prepare and implement each game, teachers and students will have a blast!
We're always looking for people and organizations who want to make a difference for youth in Oklahoma County. Join us!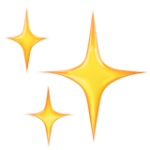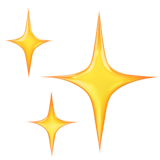 Join us
Join our movement and help us change some lives!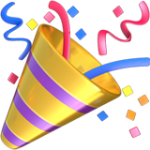 Attend an Event
Find an upcoming event near you so we can meet up and talk.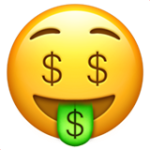 Show your support
Make a donation to ensure our continued work and success.