Your Identity. Your Health.
Honestly is one of many Oklahoma City organizations that support our LGBTQIA+ youth. We're making an effort to improve sexual health education and access for everyone. Because withholding information is from young people is never the way to go!
The Adolescent Medicine Roy G. Biv Program
The Adolescent Medicine Roy G. Biv Program allows access to full treatment services for all of Oklahoma's and neighboring states' adolescents with concerns about gender identity and sexual orientation. Our interdisciplinary team serves the mental health, nutritional and medical needs for all LGBTQ+ youth including those moving toward gender affirmation.
The Diversity Center of Oklahoma
The Diversity Center of Oklahoma's mission is to reduce barriers in the Gender Diverse & LGBTQ+ communities and their families, including disenfranchised and marginalized people of color by providing quality primary health care treatment, and behavioral health treatment, along with additional complementary health care services.
Freedom Oklahoma works to secure lived equality and legal protection for LGBTQ Oklahomans, women, queer youth, and other marginalized communities through advocacy, public education, coalition building, community support, and individual empowerment in the civic process. Participating in their education campaign is a great way to get involved!
NEST Program at Cedar Ridge Behavioral Hospital
The NEST program at Cedar Ridge Behavioral Hospital exists to support the unique needs of LGBTQ+ youth for better outcomes by providing sensitive treatment for sexual/gender minority youth ages 13 to 17. They treat youth who identify as lesbian, gay, bisexual, transgender, questioning or queer in an environment free of stressors that could hinder progress toward meeting treatment goals.
Oklahoma City's Pride celebration occurs every June. Their board and volunteers work to provide leadership that meets the needs of the LGBT community through awareness, health, and educational services.
Oklahomans for Equality (OkEq)
Oklahomans for Equality (OkEq) seeks equal rights for LGBTQ+ individuals and families through advocacy, education, programs, alliances, and the operation of the Dennis R. Neill Equality Center. Serving LGBTQ+ Oklahomans and their allies since 1980, Oklahomans for Equality is home to a diverse, vibrant, and engaged community of lesbian, gay, bisexual, and transgender persons, knowledgeable staff, and dedicated volunteers.
OU Gender + Equality Center
The mission of the OU Gender + Equality Center is to foster social justice by advocating for the rights of women and LGBTQ+ students, empowering those without a voice, and challenging inequality. Serving the students of the University of Oklahoma campus, the GEC provides sexual assault prevention programming, LGBTQ+ resources, and adovcacy opputunities for OU students.
PFLAG is here to provide support, information, and resources for LGBTQ+ people, their parents and families, and allies. Their mission is to promote the health and well-being of gay, lesbian, bisexual and transgender people, their families and friends through support, education, and advocacy, to end discrimination and to secure equal civil rights. They hold regular events in OKC and Norman.
Planned Parenthood Great Plains (PPGP)
Planned Parenthood Great Plains (PPGP) has provided access to sexual and reproductive health care to women, men, and families since 1935. The high quality, expert, and compassionate care is available in Arkansas, Kansas, Missouri, and Oklahoma.
The Q Space is a safe space for LGBTQ+ youth and young adults to socialize and build community in a non-bar setting. They offer a Young Adult Support Group (ages 18-25) and a Teen Support Group (ages 13-17) that meet weekly.
The Center (Women's Research Center and BGLTQ+ Student Center)
The Center has two arms – the Women's Research Center and BGLTQ+ Student Center – which work both independently and collaboratively to engage and advance women and the BGLTQ+ community at the University of Central Oklahoma, the greater Oklahoma City metropolitan region, and beyond. The Center serves as a site of information, research, grant funding, and advocacy for issues regarding women, gender, and sexuality. The Center also acts as a resource for the BGLTQ+ community, a crucial community meeting place, and an educational resource.
Trust Women's OKC clinic offers reproductive health care and LGBTQIA/transgender services including: hormone therapy, labs following hormonal therapy, check-ups and wellness checks, STI and STD testing and treatment, rapid testing for HIV, chlamydia and trichomoniasis, assistance with changing legal documents, referral to LGBTQIA-friendly behavioral health/physicians if needed, etc. For more information, call 405-429-7940.
The Student Alliance for Equality (SAFE)
The Student Alliance for Equality (SAFE) is a registered student organization that provides support for gay, lesbian, bisexual, transgender, intersex, asexual, queer, and questioning students, faculty, staff members, alumni, and our allies at the University of Central Oklahoma, as well as for members of the surrounding communities.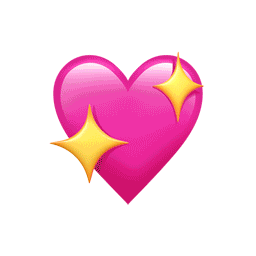 Join the Movement
Stay in the loop with Honestly news, announcements, events and more.
We're always looking for people and organizations who want to make a difference for youth in Oklahoma County. Join us!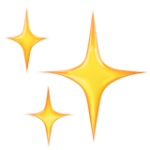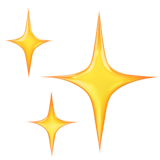 Join us
Join our movement and help us change some lives!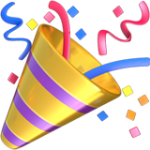 Attend an Event
Find an upcoming event near you so we can meet up and talk.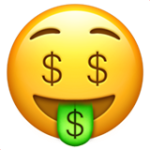 Show your support
Make a donation to ensure our continued work and success.